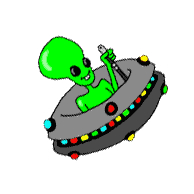 We are so glad you are here.
Yes things are looking a LOT different at our current location. There is a reason for that, it's because we are moving. We will be in our new location, 110 South 18th Street, by March 1st! We are super excited! You can read all about it HERE on our blog. We will be closing 1800 Main at 10:00pm Friday February 20, 2014. Once in the new building (we're hoping for the 1st weekend of March, so connect with us so you will know for sure) we will have ALL the games, prepackaged snacks and canned sodas. We will not be serving hot food, ice cream or sodas, until our kitchen is complete and we have our new food license.
TOKEN CARDS CAN STILL BE USED AT OUR NEW LOCATION FOR PLAYING GAMES!

Want to Play Tic Tac Toe with the Aliens
Who is Emperor Xyludrian?
Try Dr. Fla Vore's Cosmic Soda Flavor randomizer
View our Calender of Events

NEW Business Hours:
beginning January 5, 2015
Sunday 2:30pm - 9:00pm
Monday Closed
Tuesday - Thursday 11:00 am to 5:00 pm
Friday - Saturday 11:00 am to 10:00 pm
---
We are linked with the following sites that offer even more Family Fun